International Rural Poultry Centre (IRPC)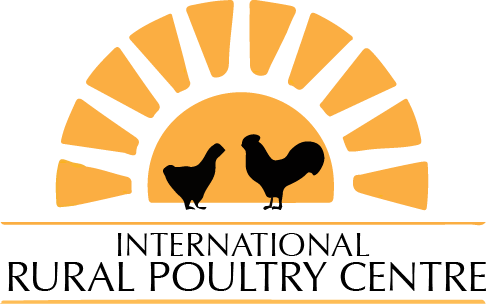 We work with women and children because of the place of chickens in these communities (they are traditionally cared for by women and require less resource and time inputs compared with other livestock) and because of the incredible nutritional benefits their eggs and meat can provide to those with little access to nutrient dense or diverse crop foods.
Free-range village poultry (also known as rural or family poultry) plays a crucial role in rural households in developing countries, particularly in times of crisis. Poultry are one of the few natural capital assets owned by many households, especially those who live on or below the poverty line. Most people in Australia simply cannot fathom how chickens can be so important to someone's livelihood. AUD $15-$20 allows a household to buy 2 hens, a rooster and protect their birds from production limiting disease for a whole year. Our model of sustainable disease control encourages people to make an investment in vaccinating each of their chooks at about 10c per bird three times a year through advocacy campaigns and training and supporting locals to make a business in vaccinating birds using locally made vaccine. In our experience, this makes a much greater (and more sustainable) contribution to the local economy and sense of pride than chicken give-ways and free vaccine drives. As their flocks grow, the chicken meat and eggs can be sold for school fees, medical fees, more diverse household diets, reliable household energy and, more often than not, more investment in the health and husbandry of their birds to further improve their business opportunities and quality of life. In this way, we hope our work with Newcastle disease control to be obsolete in endemic areas of Africa – but we have a long way to go yet. 
All of the work that is being undertaken on vaccinating village chickens using thermotolerant vaccines would not have been possible if it were not for the work of Emeritus Professor Peter Spradbrow (then at the University of Queensland, UQ) and  Dr John Copland (then at the Australian Centre for International Research, ACIAR), who saw the need for this type of vaccine and worked to ensure it was developed and could be made freely available to those governments wishing to use it domestically for non-commercial purposes. 
ACIAR,  the school of veterinary science at UQ and the Australian Government Department of Foreign Affairs and Trade (DFAT) were at the forefront in funding village chicken development and research, in particular the development of the thermostable I-2 ND vaccine.
The IRPC was formed to continue this work and to group the specialists involved with village poultry development and research.
Dr Robyn Alders (current Board director of the KYEEMA Foundation and Associate Professor at the University of Sydney), with support from Dr Rosa Costa (current Board director and regional program manager) undertook all the initial laboratory and field trial work on the I-2 based in Mozambique for ACIAR/UQ/AusAID from 1996-2005. Robyn and other members of the organisation, including Dr Mary Young (current senior technical manager), and Ms Celia Grenning (current CEO), went on to be involved with the set up and implementation of projects for the control of ND and improved village poultry production in various countries including Angola, Bhutan, Cambodia, Ghana, Malawi, Senegal, Tanzania, Vietnam, and Zambia. This experience forms the basis of our approach and expertise in projects today.
The I-2 master seed material was produced by Emeritus Professor Peter Spradbrow with funding from ACIAR and is held at present at UQ and is still freely available to countries that request the I-2 vaccine.
IRPC continues to promote cost-efficient, sustainable improvements to village poultry production. We assist, where possible, with training laboratory and field staff, with the goal of promoting:
a vaccine production that is of the highest quality standard;

vaccinations to be administered correctly and successfully; and

field workers that are aware of simple, cost-effective husbandry practices that can further improve production.