The projects have involved preparation and testing of Master Trainer courses to improve the value chain of Newcastle (ND) disease control. The training courses aim to strengthen the capacity of African countries to control ND in village chickens, in order to improve food and nutrition security through increased access to affordable and nutritious protein for poorer rural families.
Master Trainers from across Africa have reviewed the ND training curricula prior to finalising them for distribution across African Union Member States. The establishment of AU-endorsed Master Trainers will facilitate the increase in effective and efficient ND control personnel operating in participating countries and decrease or eliminate the need for external support.
The goal is to build sustainable approaches to ND control in village chickens in participating countries. By expanding knowledge, the aim is that veterinarians and other animal health personnel will add ND control to their standard practice and therefore expand the reach of vaccination activities for village chickens. This should in turn increase production and consumption of village chickens, minimise production losses and reduce geographic spread of ND.
Pilot of Master Trainer courses to improve the value chain of Newcastle disease control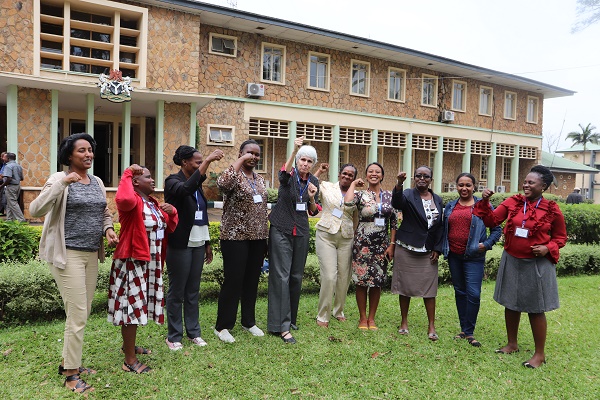 This project involves the pre-testing of Master Trainer curricula. Results of this project will demonstrate proof of concept for expansion of the activities across other AU member states (MS). Once proof of concept is demonstrated, the Master Trainer training program will be made available to all MS wishing to expand ND control activities.
Mobilisation of support for Africa regional Newcastle disease control program for village chickens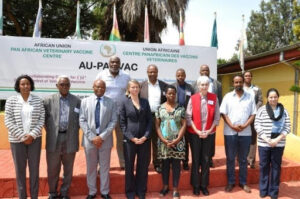 With funding support from the Australian Government, a review of the Laboratory Diagnosis, Vaccine Production and Field curriculum review was undertaken. Master Trainers (MT) from Tanzania, Senegal, Mozambique, Ghana, Cote d'Ivoire and Nigeria attended the meeting at AU-PANVAC from 4 to 8 September 2017. Dr Mary Young, Kyeema's Senior Technical Manager, led the review process.
COMPLETED 2017
Donor: Australian Embassy in Ethiopia, Direct Aid Program
With thanks to our partner