There are so many stories which provide motivation for the KYEEMA team to do what we do. A minimum of $10 donated will help a family out of poverty and improve their understanding about local food security solutions.
Subscribe to our e-news and keep up-to-date with our projects, latest news and activities. Subscribe today and be part of our food security network. 
Our running fundraiser! Purchase your 2017-18 Australian Entertainment Membership through KYEEMA Foundation. Order Here.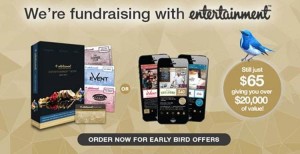 Kyeema Foundation undertakes development activities in a number of countries and has set up a consultant's database to meet technical assistance needs as opportunities arise. Get in contact with us if you are interested in consulting for KYEEMA.