Every $30 donated will help a family out of poverty, simply by providing an opportunity to become food secure. There are so many stories which provide motivation for the KYEEMA team to do what we do as it is very clear we are helping communities in amazing ways.
Subscribe to our e-news and keep up-to-date with our projects, latest news and activities. Subscribe today and be part of our food security network. 
Our running fundraiser! Purchase your 2017-18 Australian Entertainment Membership through KYEEMA Foundation. Order Here.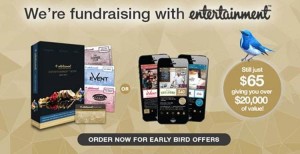 Kuku (Chicken) Recipes. Do you have any chicken or egg recipes that you would like to contribute for inclusion in a cookbook we are preparing? African and Asian recipes that reflect our project countries particularly sought after! Get in contact at kyeema@kyeemafoundation.org.
KYEEMA Foundation undertakes development activities in a number of countries and has set up a consultant's database to meet technical assistance needs as opportunities arise. Any interested consultants should send their CVs to: kyeema@kyeemafoundation.org