Mozambique is one of the most disaster-prone countries in the world. It is highly vulnerable to extreme climatic conditions which destroy infrastructure and restrict economic growth, hindering efforts to achieve environmental sustainability and to eradicate extreme poverty and hunger. Although the southern and central regions are prone to drought, floods frequently occur along major river basins and in poorly-drained urban settlements. Two out of three people live in coastal areas and are vulnerable to rapid-onset disasters such as cyclones, storms and flash floods.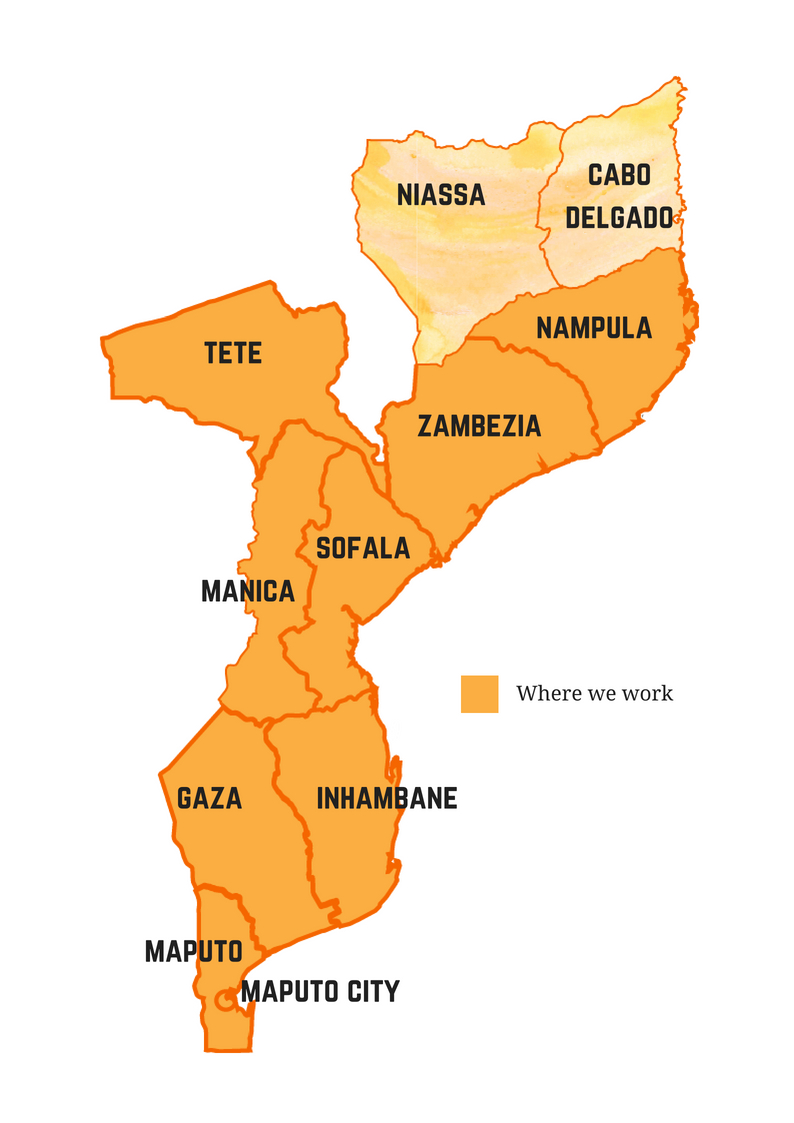 Malnutrition in Mozambique
In 2015, the country reached its Millennium Development Goal of halving the number of hungry people. Chronic food insecurity now sits at 24 percent (down from 61 percent in 1997) and malnutrition at 25 percent (down from 56 percent in the early 1990s).
Despite these impressive achievements, significant challenges to food and nutrition security remain. The vast majority – 80 percent – of the population cannot afford the minimum costs for an adequate diet, and the situation is made worse by inflation and a rise in food prices, which in October 2016 recorded a five-year high. Coupled with other factors – such as high rates of infectious diseases like HIV, tuberculosis, malaria and poor access to health services, water and sanitation – poorly diversified diets lie at the roots of persistently high malnutrition, which affects almost half of children under 5. Stunting, or low height for age, affects 42.3 percent of children in the same age group, with higher prevalence in rural areas.
Like malnutrition, food insecurity also varies considerably across regions as shocks affect different locations to different degrees.
Fundação 
Kyeema
Our dedicated team at Fundação Kyeema in Mozambique have been working hard to expand the reach of the Newcastle disease vaccination program for village chickens over the last 12 years. We have worked with the Ministry of Agriculture and Food Security, National Directorate of Veterinary Services, the Directorate of Animal Sciences in the Provincial and District Services of Extension and livestock and several NGOs to produce and distribute a quality vaccine and facilitate a community animal health approach through several provinces including Maputo, Maputo City, Gaza, Manica, Sofala, Tete, Zambezia, and Nampula. Over the years we have had generous support from Australian Aid, Food and Agriculture Organization (FAO) of the United Nations, USAID and the European Union.
Our Impact
162, 650 households reached
In 8/11 provinces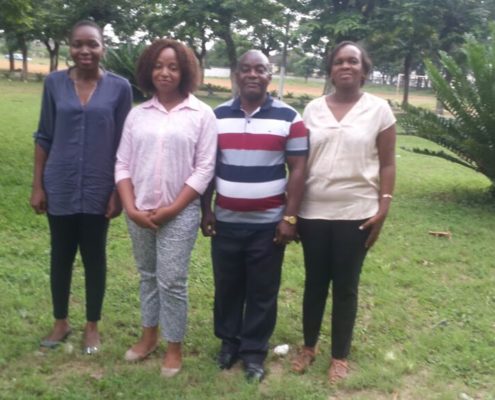 From left to right: our team consisting of Dr Ana Zandamela (Field Veterinarian), Mrs Dercia Maria Sambo (Accountant), Mr Armando Romao (Logistics Officer, Translator and Driver) and Dr Rosa Costa (Africa Regional Manager).