Malawi – poverty and malnutrition
Malawi is a landlocked, low-income country with a rapidly expanding population, over 80 percent of whom are smallholder farmers. Poverty is experienced by most rural families in Malawi, with those headed by women suffering most.
Relying on small parcels of densely cultivated land for their livelihoods, rural Malawians are highly vulnerable to the effects of natural disasters such as floods and droughts. Twenty-five percent of the country has experienced drought more than seven times in the last decade. Episodes of drought as well as severe flooding are increasing in frequency, intensity and unpredictably in Malawi, giving the most vulnerable households inadequate time to recover.
Smallholder farmers are currently suffering the effects of a prolonged El Niño-induced drought. These drought conditions and other factors greatly reduced the national harvest, leading to the second consecutive year of deficit maize production. Meanwhile, economic conditions remain precarious with high inflation, high food prices and limited opportunity for income-earning work.
Malawi's food security crisis is made worse by a high HIV infection rate, which is the ninth highest in the world at 9.1 percent.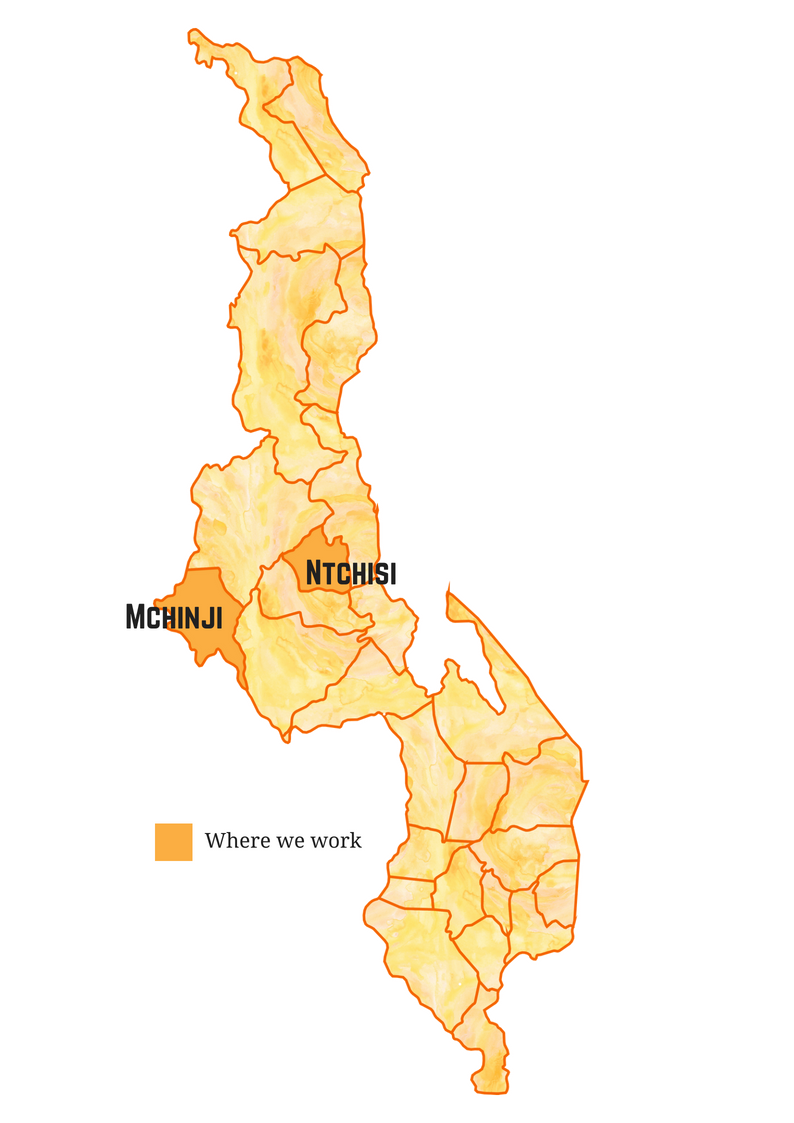 Malnutrition in Malawi
The stunting (low height for age) prevalence rate among children under five is 37 percent. Apart from height, stunting also hinders brain development, school performance, immunity and health. A recent Cost of Hunger in Africa (COHA) study for Malawi found that 10.3 percent of Gross Domestic Product is lost annually due to the effects of stunting.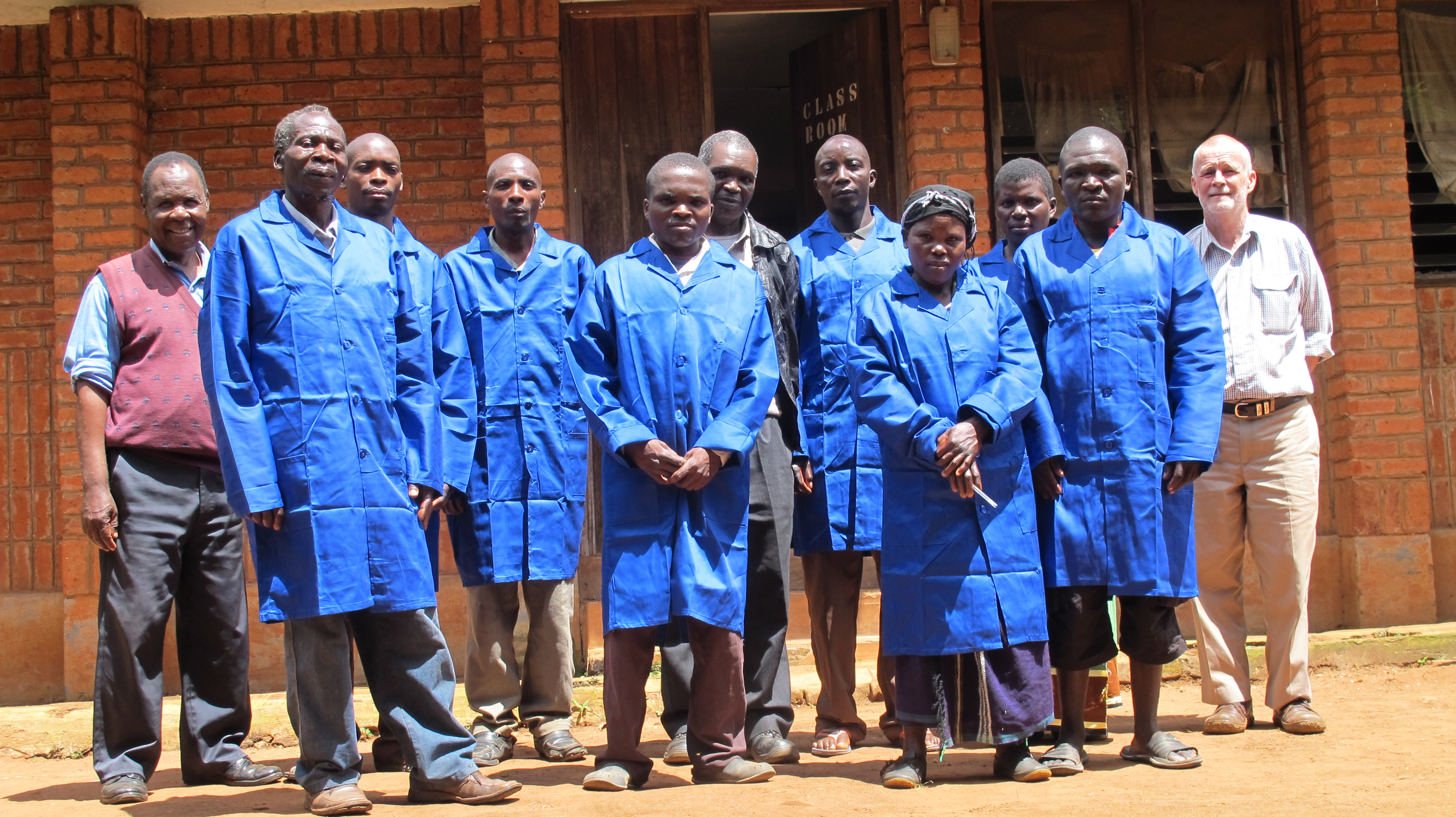 Our team at the Rural Poultry Centre: Luka Tumbwe (far left) and Pat Boland (far right) with community based poultry technicians who run a small business vaccinating chickens against Newcastle disease. 
KYEEMA works with the
Rural Poultry Centre in Malawi
Kyeema Foundation, with funding from Palladium's Lets Make It Possible Communities Fund and individual donors has supported the work of a Malawian NGO – Rural Poultry Centre (RPC) – since its inception in 2013. The RPC has a Board of Trustees comprising people from the Malawi government, universities and NGOs, and is managed by a small working team of Pat Boland as Director, and Mr Luka Tumbwe – a poultry expert now retired after a long career with the Malawi government. Their office at the Central Veterinary Laboratory (CVL) in Lilongwe is hosted by the Malawian government, which is a huge support to the organisation. In return, RPC offers support to staff at the CVL who produce the I-2 ND vaccine. The organisation also trains village vaccinators in acquiring and distributing the vaccine as a business, as well as training them in improved poultry husbandry so they can disseminate this knowledge to farmers as a value-added service. They started work in Ntichisi district and are expanding activities to Mchinji and Lilongwe districts.
For more information visit: www.ruralpoultrymalawi.org